OUR GOSE IS BACK!
ENJOY THIS MAGICAL UNICORN OF A BEER, ANYWHERE!
UPCOMING EVENTS!
SEE WHAT'S HAPPENING IN THE WORLD OF ONE WELL!
NEW SUMMER MERCHANDISE!
GRAB A GIFT CARD FOR YOUR FAVORITE FAMILY MEMBER OR FRIEND!
HIGH-FIVES OVER HANDSHAKES
COME ENJOY A FRIENDLY, CASUAL DINING EXPERIENCE! WE HAVE BAR SERVICE FOR ALL OF YOUR FOOD AND DRINK NEEDS, COMMUNITY SEATING, AND A WELCOMING, TELEVISION-LESS ATMOSPHERE.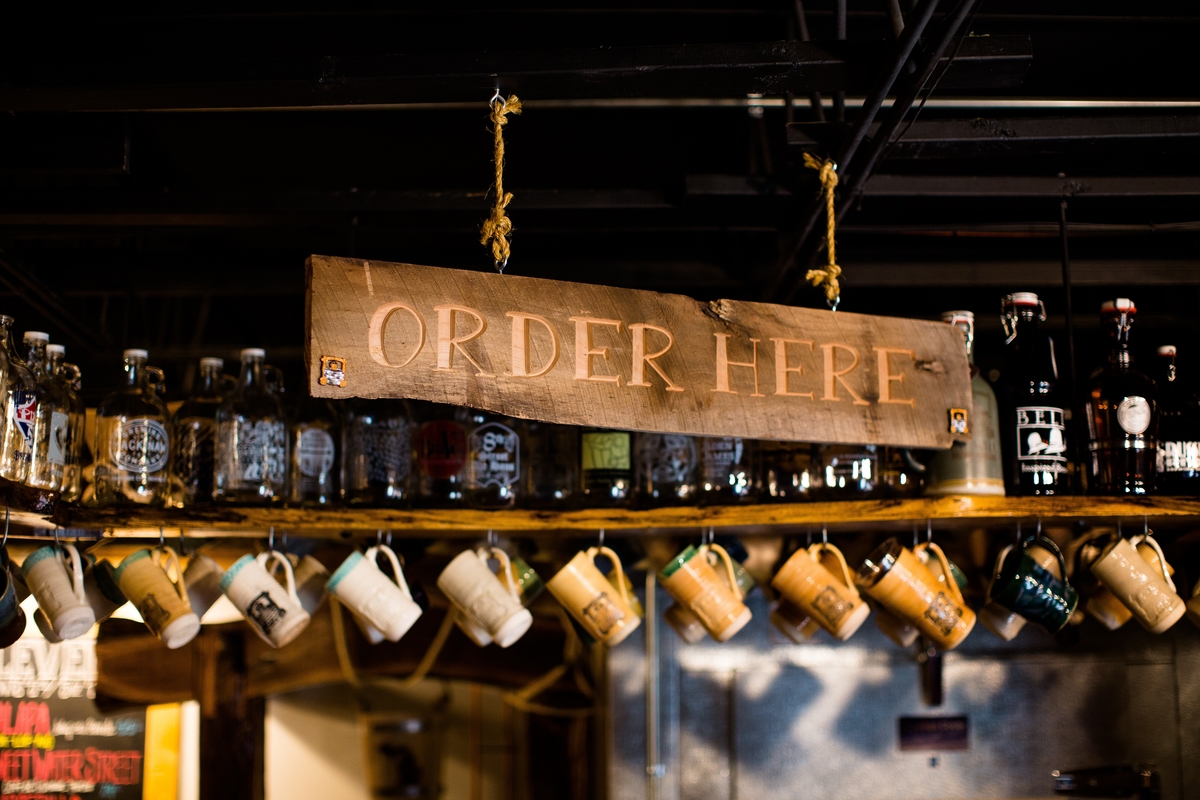 KEEPERS OF CRAFT
WE HAVE A DEEP PASSION FOR OUR CRAFT, AND EVERY EFFORT IS MADE TO ENSURE THE FOOD YOU EAT AND BEER YOU DRINK IS PREPARED TO THE BEST OF OUR ABILITIES. OUR WEEKLY FOOD SPECIALS AND ROTATING BEER TAPS ALLOW US TO CONTINUE FLEXING OUR SKILLS, WHILE PROVIDING YOU WITH SOMETHING NEW AND UNIQUE.
BIGFOOT TESTED
WITH ARCADES, BOARD GAMES, DARTS, PINBALL, AND EVEN A KID-FRIENDLY PLAY AREA; WE'VE GOT YOU COVERED
WIZARD APPROVED
FOSTERING A CREATIVE CULTURE INVOLVES A LOT OF EXPERIMENTATION. WITH LOTS OF ENJOYABLE TRIAL AND ERROR, WE'VE ESTABLISHED A HIGH STANDARD OF QUALITY THAT CAN BE FOUND THROUGHOUT EVERY INCH OF OUR TAPROOM.
HOURS
Monday 3pm – 12am
Tuesday 3pm – 12am
Wednesday 3pm – 12am
Thursday 3pm – 12am
Friday 11Am – 1am
Saturday 11Am – 1am
Sunday 12pm – 11pm
CONTACT
One Well Brewing
4213 Portage St.
Kalamazoo, MI 49001
PHONE